Well, you can get millions of blogs as well as vlogs regarding this topic. But a very few has discussed about Indian style wedding photography. Now you may ask, is it that much different. Well, technically speaking the rules or aesthetics of photography is similar. It's universal. But the process between other style of wedding and mainstream Indian wedding is different in their nature, rituals and above all its duration.
At first, what do I mean by Indian style wedding photography?
Well, as you know, we are a diverse country. We have thousands of language, religion, belief and customs. Thus we possess different rituals for wedding as well. But in this article we shall be considering mainstream Indian wedding. For example: Bengali wedding, Marwari Wedding, Gujrati wedding, Panjabi wedding, south Indian wedding etc. As they consists of the majority of wedding photography market hence most budding photographers tries to get into these.
So, let's start-
Camera:
As a photographer this is your first and foremost tool. However, that does not mean if you cannot afford one you cannot get a wedding photography assignment. Now a days many institute or companies lending cameras on daily or weekly rentals. If you are based in Kolkata you can check out at Uttam Photographics or Jungle beacon. They have a vast array of photography equipment and cameras. You can definitely find one suitable for your assignment.
If you are planning to buy one, I would suggest you to buy a good camera system. I have a separate blog regarding how to choose the right camera for me. Please go through that. In short, invest on something that can last for least some time and fulfill your needs. Remember, camera and equipment are expensive. It even can cost you a fortune. Hence, please read out extensively about them and then decide.
I by myself prefer Nikon D750 or Canon 5D M3. Both are extremely good choice for wedding photography. Among these I think Canon 5DM3 is a hint better if you have plan for videography as well. Although, D750 is also a good choice for cinematic video recording. I think Canon has its edge in dual pixel focusing. If you want more info about D750. You can check out my review of Nikon D750.
You have any other camera in your mind. Great, just check whether it fulfills the below point.
ISO performance
Autofocus performance
Resolution – for wedding 18-24 megapixel is more than enough
Built Quality
Availability of lenses in both retail market and for rentals.
Ease of use.
After sells support.
Compatibility with other gadgets. (for example: flashes)
Lenses:
Please try to invest good amount of money at this. Not just because good lenses produce better images but also they last for years. I use the below lenses.
Portraits: Nikon 85mm f/1.8
Standard Documentation & all purpose: Nikon 24-70 f/2.8
Dramatic wide angles: Nikon 16-35 f/4
Fisheye: Samyang 12 mm f/2.8
Critical close ups and ring shots: Nikon 105mm f/2.8 Macro
However, these are my lenses of choice, that doesn't mean you have to stick to it only. Take lens on rent and try it out. Check out which lens fit your style of shooting perfectly. But I think it is better to segregate your wedding photo shoot into categories and prioritize them so that you can make a fair decision. For example, If you are just starting off, it is better to buy a standard zoom lens like 24-70 f/2.8 (full frame) or Sigma 18-35mm F1.8 ART(APSc). You can start your assignment with this and try to build up your budget and then buy the lens required for your niche needs.
Speed lights & remotes:
Now days, Cameras are highly sensitive to light. So, most likely you don't need a speed light to light up your subject. We mostly use a speedlights as effect makers. Hence, we use it as off-camera flash. These create nice cool effects. For example, back lighting, Rim lighting, Silhouette etc. I personally favor Godox lighting systems above all the other brands. They have an excellent range of speed lights and strobes. And all these at an affordable budget. For pre-wedding and outdoor flash photography I use Godox AD600B and Godox AD200.
AD600B is an Awesome tool if you want to out power the Sun. It has 600ws of power and that all with a compact battery. At a close proximity this can dwarf the brightest sun. Similarly, AD200 also quite a champ in this field. This small compact handheld flash unit can easily throw your best speed light at its dust. Recycle time, flash duration, functionalities, power – you name it. Apart from that AD200 comes with a series of colored gels, grids, diffuser units. Or else you can use Godox's S-type bracket to attach any conventional light modifiers. I mostly use these two for pre wedding photography.
For most of my indoor shoot I use Godox/Simpex TT685N. This is also a very beautiful flash unit. Nice color tone, TTL functionalities, fast recycle time, great power range are some the best character TT685N poses. Watch the review video below. You can definitely get a good idea about this flash unit and its functionalities.
https://www.youtube.com/watch?v=y8414slBkj8&t=413s
All The Flashes that I have mentioned here are having TTL & manual modes. Apart from that, they all have Godox's proprietary 2.4Ghz X1 receiver built into it. Hence if you buy any of godox's X-series trigger (for example, Godox X1, Godox X-pro) you can remotely trigger the flash unit without a receiver module.
Indian wedding photography is all about run & gun shooting. Multiple events take place simultaneously. Hence to nail those moments down, in an efficient way, you definitely need a portable, agile but robust lighting system. And Godox with their line up is way ahead in the competition.
Video Lights:
For videography we often use simple tungsten porta lights and led light fixtures. Porta lights are pretty handy and they produce excellent color tone if you can balance your white balance properly. As we all know a tungsten bulb produces best quality of light in terms of color regeneration. The cheapest one have CRI more than 97.
Cons of tungsten light:
The main issue with them is the fact that they are not much reliable and tend to produce enormous amount of heat. Also they are not at all efficient. These lighting units need a huge amount of electricity. Hence, they become totally impractical in outdoor situations. Even the lowest and cheapest one consumes 1Kw of electricity. To produce that much of electricity you either need a huge array of battery or a generator. Both are quite impractical in wedding photography scenario. But in indoors, where you have power source available, these lights are definitely unbeatable.
For outdoor usage we use LED light arrays. This are portable light fixtures that works both on battery and line power. Hence you can use them both indoor and outdoor. They also have much higher longevity than a typical tungsten light. But the real issue with them are they are not cheap. And after several usages they start showing colour shifting if it is not from a reputed brand.
We, for our purpose, use Godox LED1000 and Godox SL 150. Both are really good quality LEDs. LED1000 is a panel type LED and can produce soft lights only. In contrary, SL150 is a single chip type led array and it comes with a Bowens mount adapter. Hence, you can easily take up best modifiers that suits your job and use attach it with SL150 to achieve best possible dramatic lightings. Though SL150 does not comes with battery pack, in contrast LED 1000 uses V mount battery to power it up in outdoor situations. They also have variable temperature options available. Which can be modified with a rotary dial at the back.
If you want the  versatility of Bowens mount in a battery powered light then you can check Godox SLB60 series. It is a 60w LED unit which is much less than 150w SL150 unit. We have not yet used this unit. But from my experience with Godox I can say they won't let you down.
On bigger events we often use Cine-Lights such as Kino-Flo, HMI etc. They come with variable power option and produces some of the best quality of lights. Their robust built and excellent performance makes them the best choice for any form of videography or cinematography. However, they come at a huge price tag. Even the cheapest one can cost more than a 100k. Hence if you want to use one, it is best to borrow it from any cine light distributer.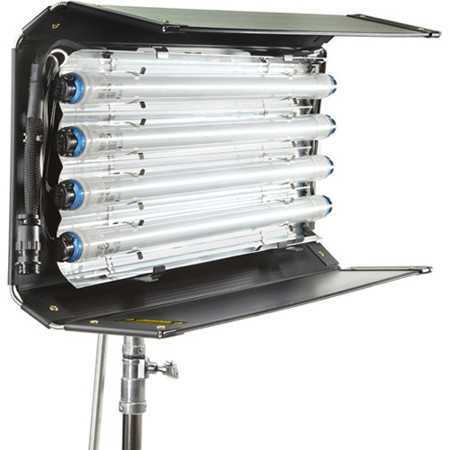 Video Camera:
Now a days DSLRs are pretty good with video recording. But there is a catch, different brands use different compression ratio to compress the raw video into much usable size and file format. Hence the quality of video output varies with camera make and model. Though you can not notice it visually with an untrained eye. But compressed images lags in dynamic range. Hence they create issues in post production and colour grading. We suggest to judge a camera system with the below technicalities.
At least Full HD (1080p), if not 4K
High ISO performance
Least Frame rates – 50fps and 60 fps is better in producing smooth slow motion.
Bit rate- Higher is always better.
Compression ratio. It is better to record in DNxHD or Apple Pro-res.
File sizes – great indication for compression ratio.
Availability of good lenses.
Ease of use
Video autofocus
In Canvas, we are not fixed with any specific camera. In general, our clients does not comes with an expectation to display the wedding movie in a 35feet giant projection screen. Hence you don't need an Arri Alexa or Red dragon to shoot a wedding video. By this, I do not mean that they are not bad cameras. Rather they are not suited for a run and gun style of shooting. Price tag, complexity of use, specialised accessories are some of the drawbacks that you can face with these kind of cameras.
However, Canon has a great range of mid-range cine cameras like C100, C300 etc. and potent DSLRs like 5D Mark3 & Mark 4, 80D. Sony is also quite an worthy competitor in this segment with their ground breaking mirrorless series. For example, Sony A7sII. But as Canon came first in serious video DSLRs business, they tend to have a more market presence than Sony for now. Hence, at present you, are going to get more lenses and third party equipments for Canon rather than Sony. In the contrary, I have to say, Sony is reaching up quite at an Usain Bolt speed. Frankly, I won't be surprised to see Sony leading the photography market in next five years.
I am not that much fond of Nikon at this segment. Its not like they do not produces good video. They do, but the quality and technical excellence is far behind Sony and Canon. Canon with their rebel series provide much more flexibility in video autofocus than that of Nikon D5. Also the video files seems more compressed for Nikon cameras.
Other Accessories
Gray Card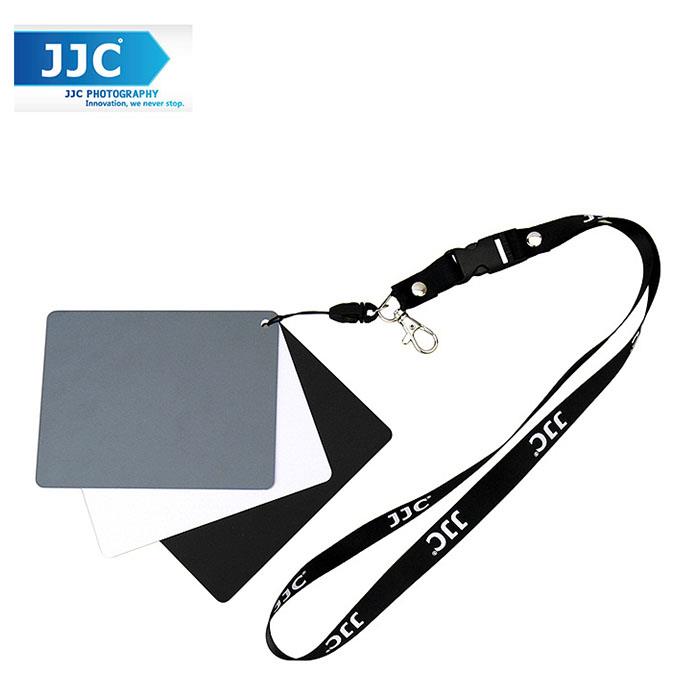 This is a simple but essential tool for wedding photography. Now a days, contrast LED PAR lights are common in every wedding events and any party occasions. with their vivid nature they can easily destroy the aesthetics of your image. Apart from them there will be tungsten lights, sodium vapour lamps, Metal ark lights and many more. In short, wedding event is a chaos in terms of lighting. Though our eyes and brain can easily figure out the drama into it. Our cameras are not smart enough. At least not yet. Hence you need to balance it up to make it easy for the sensor and the processor.
Hence this small piece of paper comes into play. An 18 percent gray card gives a reference point for the camera to start on. If you do not know how to use a gray card I think you can refer Youtube. you will definitely get a better knowledge of it.
Memory cards
Simple, Buy the fastest one with ampule capacity. As we shoot in RAW. A 32 or 64 gigs of memory card is enough for us.
Light Meter
Not an essential tool but can come handy if you get the luxury to create some experimental lighting setups. I use Lumu for this. It is compatible only with Iphones. It delivers pretty accurate information. Also it has a colour meter built into it. Hence it can produce multiple data which can be useful for serious shooting situations.
Reflectors & Defusers
For better documentation and aesthetics purpose we often need soft lights. And defusers are great yet simple tool for this. At Canvas we use both umbrellas and folding reflector & defuser. A we say, some dramatic and complicated images are enough for weddings but do not try to go crazy with this. In that case, at the end of they day you are going to end up loosing the precious moments of the event.
Tripods and monopods
I personally do not like tripods in a wedding shoot. No doubt, it gives you a stable platform. On the other hand, It reduces your mobility. Hence I would suggest you to use a mono pod. Be it a slow shutter motion blur or stable video footage. If you can master the techniques to use a monopod, I bet, you would never regret not carrying a tripod. But make sure you buy a good one.
Gimbal and steady cams: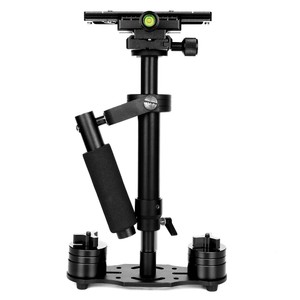 Both are good in terms of track shots and dollies. But I like steady cams over gimbals. May be I am a little cynical about mechanical devices rather than electronics. The latter seems fragile to me in the gatherings of wedding. But both of them are pretty good companion if you want to go with tracking shots. And, definitely, the indulge real drama in your footages if you know how to handle it properly.
Camera Bag
Last but not the lease, get yourself a good camera bag or camera case. I won't suggest any specific brands on this. As I have seen many local manufacturers  creating awesome bags over the period. Keep two three things in your mind if you are going to buy a camera bag.
What are the things you want to put inside that bag.
Do you need a light bag or a heavy hard case.
look for good paddings and cushioning.
weather and moisture proofing
As we mostly travel by our team vehicle with lot of equipment and stuff we use smaller camera bags as well as big carry cases like Vanguard Supreme 46D or 53F. They are built like a tank. They can withstand a hell lot of tortures. But they are also heavy and troublesome to carry around. Hence, if you plan to buy one like this I would suggest you to check whether you have enough freedom of convenience.
Thats all folk's. At the end I can suggest you one thing. Go, grab you equipments that you have and start shooting. Here, in this article I have given a brief idea of what I use for shooting. But that's my way of shooting. You have to figure out your own. And there is no such shortcut for this. You have to figure out what suits you the best. Hence, keep shooting.